Nyoptics Inc 2014 - 2017 All rights reserved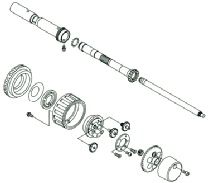 Repairs / PM
We have the knowledge, years of experience, and factory training to service most microscopes. Our knowledge covers even the older models from time past. All services to bring your microscopes to factory quality performance...
We offer a full range of factory authorized services to maintain top microscope performance, upgrade the capabilities of your microscopes, or rebuild older/damaged microscopes for 'as new' performance without the cost.
High quality microscopes were designed to have a long life but do require periodic PM services to maintain that 'as new' performance. Greases dry out and outgas causing wear on mechanical components and coating internal optical surfaces with a film that reduces overall performance.


Our goal is to provide the customer with alternatives to costly system replacement by providing rebuilds and upgrades utilizing their existing optics with new components to meet the demands of today's production requirements.
Rebuilds
Save substantial money by having your existing microscopes rebuilt to 'like-new' performance and appearance. We use high quality polyurethane paints and anodize refinishes. Hardware is replaced with stainless steel as possible...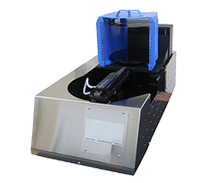 Upgrades
Changing your product line to a larger wafer size? We can upgrade using your existing optics to 6", 8", or 12"...larger if needed. Add wafer loaders, enhanced illumination, digital cameras, measurement systems (X/Y/Z/theta) and more....

Nikon® Authorized Repair Service Center

Olympus® Authorized Sales and Repair Center