Nyoptics Inc 2014 - 2017 All rights reserved




SZ445 / SZ460 4.3:1 Stereozoom Microscope
Inspection 4.3:1 stereozoom microscope system. High quality with the high cost.

Semiconductor

Biomedical

Industrial Inspection
Ideal choice for:
Biomedical sub-assembly build

General semiconductor inspection

University science laboratories


The SPZ Research stereo zoom series offers superb optical performance for the most demanding applications. The system is designed using a Common Main Objective and parallel optical system for crisp, distortion-free, high-resolution images. The SPZ series integral zoom/focus body has an anti-static outer finish making it ideal for electronic device inspection. The modular design provides the ability to expand the system capabilities with attachments such as the coaxial illumination system and camera ports. An ERGONOMIC tilt binocular head is available for enhanced user comfort.
We can also provide complete turn-key specialty systems using our wide selection of stands, stages, highly accurate measurement systems, light sources, and cameras to fulfill your inspection needs.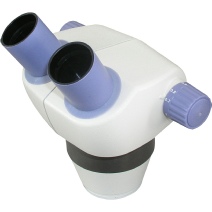 4.3:1 Zoom ratio body:

Zoom range 0.7 - 3x

Continous zoom magnification

Greenough optical design

Parfocal and Parcentric parallel optical paths
Auxillary Objective choices:

Standard WD = 115mm

Achromat 0.5x / WD = 160mm

Achromat 2x / WD = 50mm
Optical Head options:

45° binocular

60° binocular (special order)

45° trinocular w/integral camera port
Many Microscope Stand Options:

Basic table stand

Custom hard-anodize table stand

Boom arm stands

Build to your spec stands