Nyoptics Inc 2014 - 2017 All rights reserved




SZ4 Stereozoom Laboratory Microscope
Classic 4:1 stereozoom microscope system. THE industry standard for many years.

Semiconductor

Biomedical

Industrial Inspection
Ideal choice for:
Industrial manufacturing

Forensic and police crime laboratories

Biomedical sub-assembly build

General semiconductor inspection

University science laboratories
4.3:1 Zoom ratio body:

Zoom range 0.7 - 3x

Detents at 1x magnification intervals

Greenough optical design

Parfocal and Parcentric parallel optical paths
Wide range of high quality optics options

Wide field eyepieces

10x/20

15x/16

20x/12.5

Auxillary Objective choices:

Standard WD = 100mm

0.5x / WD = 178mm

2x / WD = 38mm
Optical Head options:

45° binocular only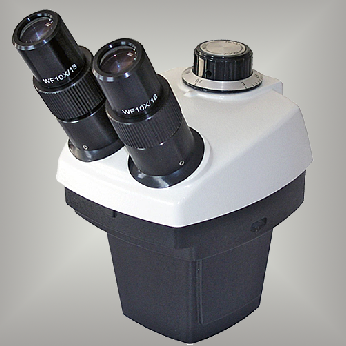 Many Microscope Stand Options:

Basic table stand

Custom hard-anodize table stand

Boom arm stands

Build to your spec stands
SZ4 Stereozoom on table stand
The SZ4 stereo zoom microscope is a remake of the classic StereoZoom series so popular throughout the world. The SZ4 is compatible with the original model components for trouble-free integration into existing production areas using the earlier StereoZoom 3, 4, and 5 models. The zoom mechanism is controlled by a large knob on the top of the microscope. Overall magnification can range from 3.5x – 60x depending on eyepiece/lense setup. Full parfocality is assured by the use of adjustable diopters on both eyetubes – an improvement over the original.

We can also provide complete turn-key specialty systems using our wide selection of stands, stages, highly accurate measurement systems, light sources, and cameras to fulfill your inspection needs.